St Timothy's Welcomes You!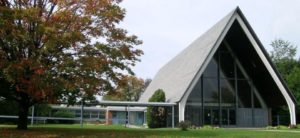 GOOD NEWS!  Session has approved the re-opening of St. Timothy's for in-person worship at 10am starting on Sunday, 6 March 2022.

In order to provide assurance and ensure safety to those returning to worship, the routine followed previously will be implemented once again: Sanctuary capacity remains at 80; COVID screening before entering; masks; physical distancing; children remain with parents until leaving for Sunday School which resumes; no food or beverages indoors at present. Until restrictions are lifted, proof of vaccination will be required for any social indoor gathering.

St. Timothy's Worship Services will continue via Zoom.

A weekly email invitation will be sent to members of the congregation each Friday providing the Worship Service Zoom link, Meeting ID and Passcode which remain the same from week to week.

(The weekly Sunday Worship Service Zoom link is: 

meeting ID: 896 8327 5601 Passcode: 423374)

.  Rev. Reine welcomes virtual or in-person visits and can always be reached by her email or phone to arrange an appointment – or just to have a chat!

.  The Church Office will be open Tuesday, Thursday and Friday from 9am to noon; the church can also be contacted by mail, email and voicemail.

.  The Church Mailbox will be cleared daily; Banking will be done weekly.

The COVID-19 Committee will continue to review the guidelines from the Provincial Government and Ottawa Public Health and make recommendations to Session accordingly.
Pastoral Care
I will say of the Lord, "He is my refuge and my fortress; My God, in Him I will trust."
We are praying for all of you. If you need pastoral care please contact Rev. Reine at 613-255-6787.
Worship with us Sundays at 10am
I was glad when they said to me, "Let us go to the house of the Lord!" Psalm 22:1
St. Timothy's Ministries
St. Timothy's Presbyterian Church is a welcoming, Bible based, Christ centered worshipping community committed to loving God, loving one another, and loving the world to which He sends us.