St Timothy's Welcomes You!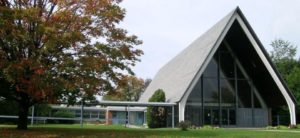 Please join our In-Person worship service Sunday mornings at 10am.                                                                  Sunday school takes place during the service. All are welcome!
St. Timothy's Presbyterian Church is a welcoming, Bible based, Christ centered worshipping community committed to loving God, loving one another, and loving the world to which He sends us.
St. Timothy's Worship Services will also continue on Zoom. A weekly email invitation will be sent to members of the congregation each Friday providing the Worship Service Zoom link and the Meeting ID and Passcode, which will remain the same from week to week. The weekly Sunday Worship Service Zoom link is:
https://us02web.zoom.us/j/89683275601?pwd=VjdSbzV6NGovMTJiWm9VeURQZUZ3dz09                                                   Meeting ID: 896 8327 5601 Passcode: 423374
1. Wearing a mask is your decision; however, it is strongly recommended for
crowded indoor and outdoor spaces.
2. Physical distancing is encouraged at all times.
3. In-person socializing at St. Timothy's is permitted indoors.
4. Not feeling well? Please stay home and stop the spread!
CONTACT US
. Rev. Reine welcomes virtual or in-person visits and can always be reached by her email (reineboghos@gmail.com) or phone (613-255-6787) to arrange an appointment – or just to have a chat!
. The Church Officewill be open Tuesday, Thursday and Friday from 9am to noon; the church can also be contacted by mail, email and voicemail.
PASTORAL CARE
I will say of the Lord, "He is my refuge and my fortress; My God, in Him I will trust."  We are praying for all of you. If you need pastoral care please contact Rev. Reine at 613-255-6787.