St Timothy's Welcomes You!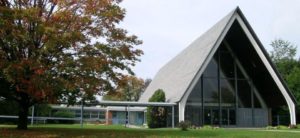 *** IN-PERSON WORSHIP SERVICES RESUME ***
St. Timothy's Presbyterian Church has resumed in-person Worship Service in the Sanctuary and simultaneously livestreams the Worship Service via Zoom. An email invitation containing the Worship Service Zoom link will continue to be circulated by email each Friday morning for those who wish to continue joining virtually. In church, masking and physical distancing will be required and guidance received from Ottawa Public Health and the ON Ministry of Health will be followed.
In-person Spiritual and Social Groups will gradually resume. See Announcements under the Resources Tab.
Pastoral Care
I will say of the Lord, "He is my refuge and my fortress; My God, in Him I will trust."
We are praying for all of you. If you need pastoral care please contact Rev. Reine at 613-255-6787.
Worship with us Sundays at 10am
I was glad when they said to me, "Let us go to the house of the Lord!" Psalm 22:1
St. Timothy's Ministries
St. Timothy's Presbyterian Church is a welcoming, Bible based, Christ centered worshipping community committed to loving God, loving one another, and loving the world to which He sends us.