St Timothy's Welcomes You!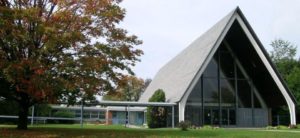 IN-PERSON WORSHIP SERVICES Resume September 6, 2020.
COVID-19 protocols have been implemented. To be well prepared, please read the COVID-19 Protocols for Congregants prior to returning to worship.
Physical distancing measures are in effect
Requirements for masks are in effect
Hand sanitizing and disinfecting measures are in effect
"Well-being" assessment is in effect
No congregational singing
Sunday school and toddler care are not provided during worship service
No Coffee Hour after the worship service
Until September 6, we invite you to join our Sunday morning virtual worship services online.  Please see WORSHIP tab to access the links or check us out on Facebook.
All events and Church Spiritual and Social Groups will remain cancelled until further notice.
Pastoral Care
I will say of the Lord, "He is my refuge and my fortress; My God, in Him I will trust."
We are praying for all of you. If you need pastoral care please contact Rev. Reine at 613-255-6787.
Worship with us Sundays at 10am
I was glad when they said to me, "Let us go to the house of the Lord!" Psalm 22:1
St. Timothy's Ministries
St. Timothy's Presbyterian Church is a welcoming, Bible based, Christ centered worshipping community committed to loving God, loving one another, and loving the world to which He sends us.