St Timothy's Welcomes You!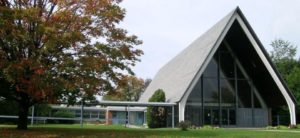 COVID-19
Worship Services
Updated April 2, 2020
In an effort to minimise the spread of the Covid-19 virus, we will not meet at the church. Instead, we can participate in a virtual service found under the "Coming Events" tab. Rev. Reine hopes you can participate at 10am every Sunday morning.
Good Friday Service (virtual) 10am April 10, 2020
Pastoral Care
I will say of the Lord, "He is my refuge and my fortress; My God, in Him I will trust."
We are praying for all of you.
If you need pastoral care please contact Rev. Reine at 613-255-6787.
Events
Updated April 2, 2020
April 25 Fish Fry: cancelled
April 26 Anniversary Service: postponed
Youth Confirmation Retreat: cancelled
Church Spiritual and Social Groups
All church spiritual and social groups have been cancelled until further notice. Please visit this site for updates.
===========================================================================
Worship with us Sundays at 10am
I was glad when they said to me, "Let us go to the house of the Lord!" Psalm 22:1
St. Timothy's Ministries
St. Timothy's Presbyterian Church is a welcoming, Bible based, Christ centered worshipping community committed to loving God, loving one another, and loving the world to which He sends us.